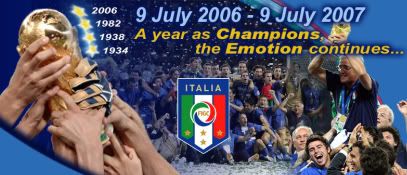 In heart-stopping fashion, Marcello Lippi's men lifted the World Cup trophy for the fourth time on July 9 2006 in Berlin's Olympiastadion.
Unbeaten throughout the tournament, they defeated France in a gripping penalty shoot-out - a stunning triumph for the whole Azzurri squad for whom every outfield player contributed.

While there was scandal and chaos at home, Italy closed ranks on the field to join the 1934, 1938, and 1982 teams as true immortals of the game.
Italian Calcio Blog proudly remembers that glorious month... Forza Azzurri!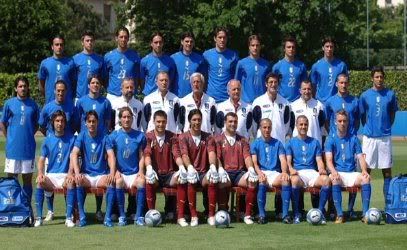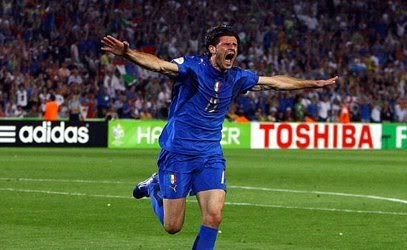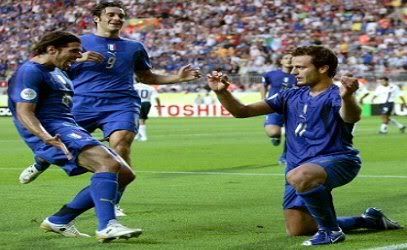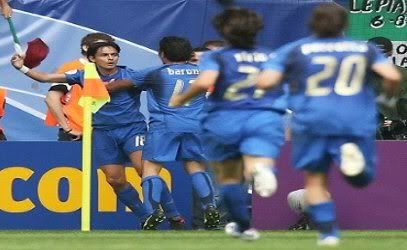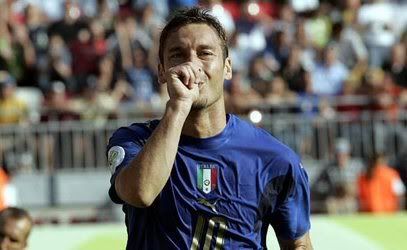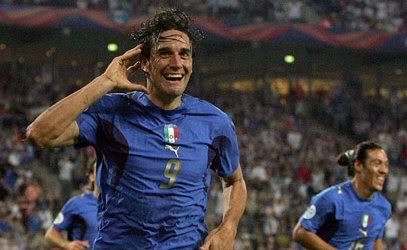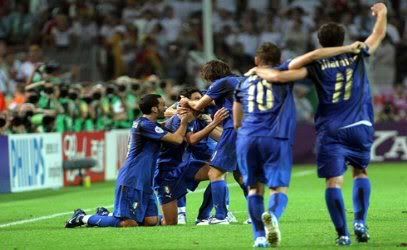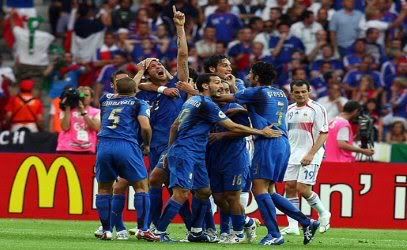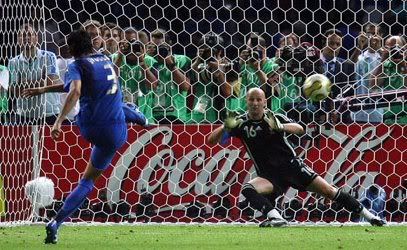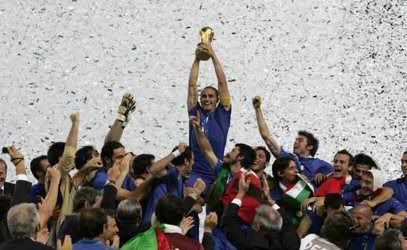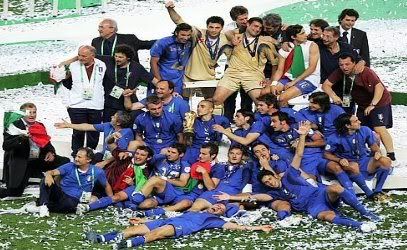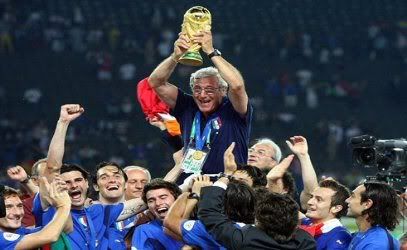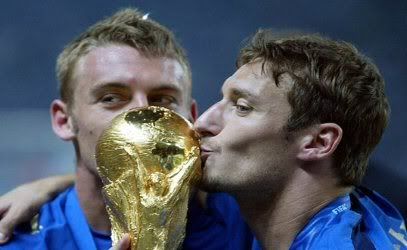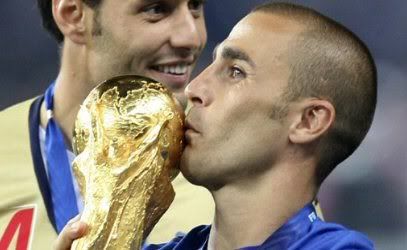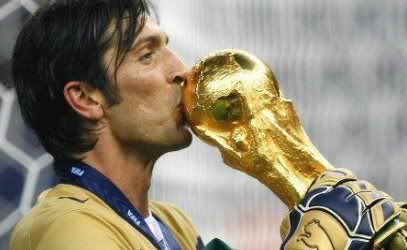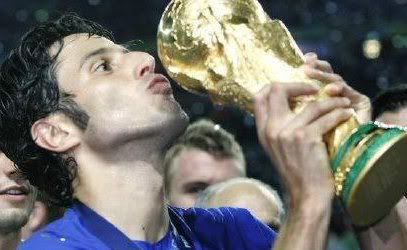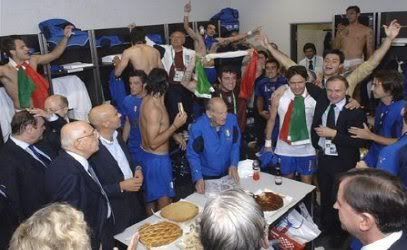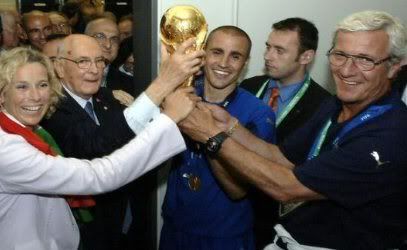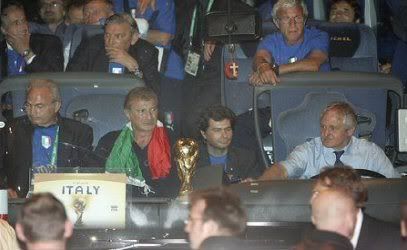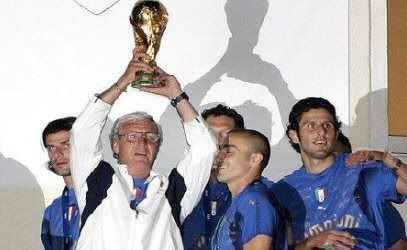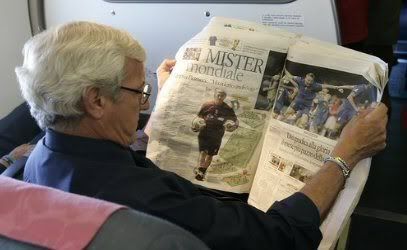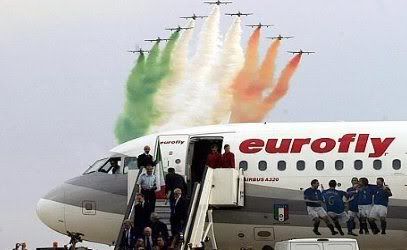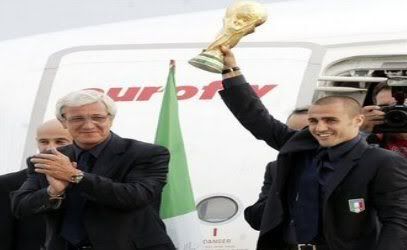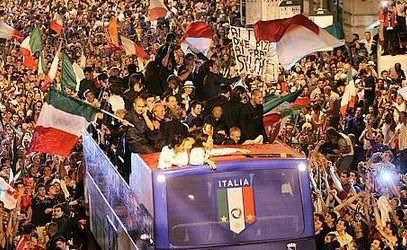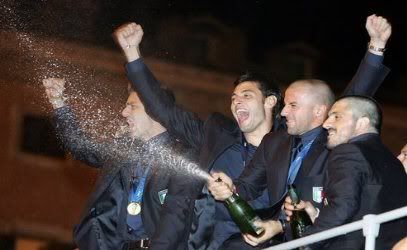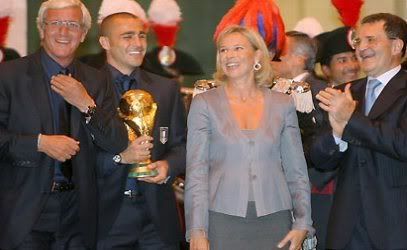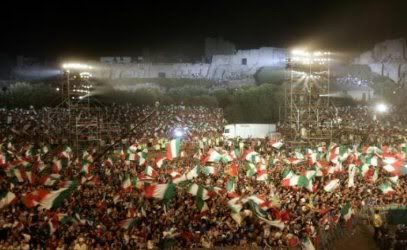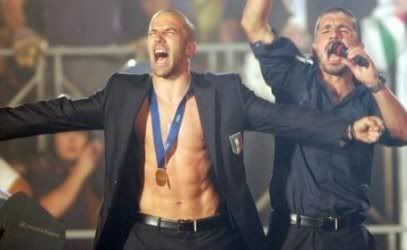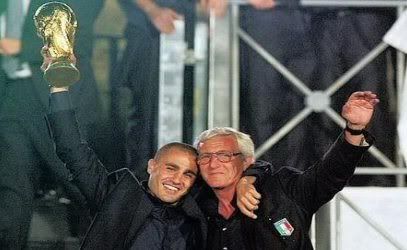 ONE YEAR ON AS CHAMPIONS: [HOME] - [PICTURE REVIEW] - [VIDEO REVIEW]